Posted by MtnRoo Contributor on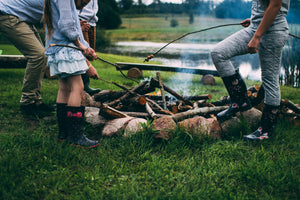 by Jason Osborne After two kids, spanning 20 years of camping, I've been through it all. Camping with kids initially starts off pretty easy, especially when they are in the toddler years. They generally don't eat a lot, or require a lot of things, and love being outside as much as we do. Kids' natural curiosity towards nature is great and you get to share what you know with them. When my son was as little as 2 we used to take him camping. We would tie a glow stick to his back at night to help us keep track...
Tags:

affordable, Camping, camping subaru, dad, family, KIDS, lifted, lifted subaru, mom, mtnroo, newborn, offroad, offroad subaru, subaru, teen, teenager, toddler
Posted by MtnRoo Contributor on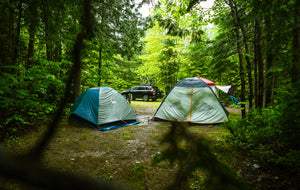 By: Kristen Finley (@dolphinley) As of recently, camping has become a popular way to get back in touch with our natural tendencies. While it's depicted everywhere and seeming more popular than ever, what do you need if you're just getting started while on a budget? To help get the ball rolling, I've comprised an Amazon Prime list of gear to get started under a total of $200. When camping, there are three major components that will make or break a great experience: Food, rest, and lighting. Let there be light: Two Pack Camping Lantern, Batteries Included for only $17.99 While...