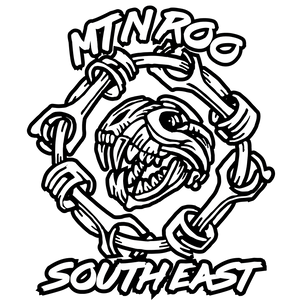 Southeast Chapter Decal
The MtnRoo community is made up of chapters all over the world, which chapter are you apart of? Show off which family you represent in pictures or in real life with a chapter specific decal.
These decals are 8" tall and are available in a variety of colors. Chapter stickers are made to order and may take 4 business days to prepare for shipping.
If you would like a sticker larger than 8" please email vic@mtnroo.com